In order to simplify the comparison among terms in INCO term 2010, as to who, between buyer (importer) or seller (exporter) will have to bear which part of the charges involved in the import / export process, below tabulation will help to clarify this for you.
Top line indicates listing of expenses and charges incurred in the import / export process, left vertical line shows each specific term in INCO term 2010.  If you need to know who would be responsible to pay such charge, just link up the line from INCO term to expense fields, the block will indicate either buyer or seller.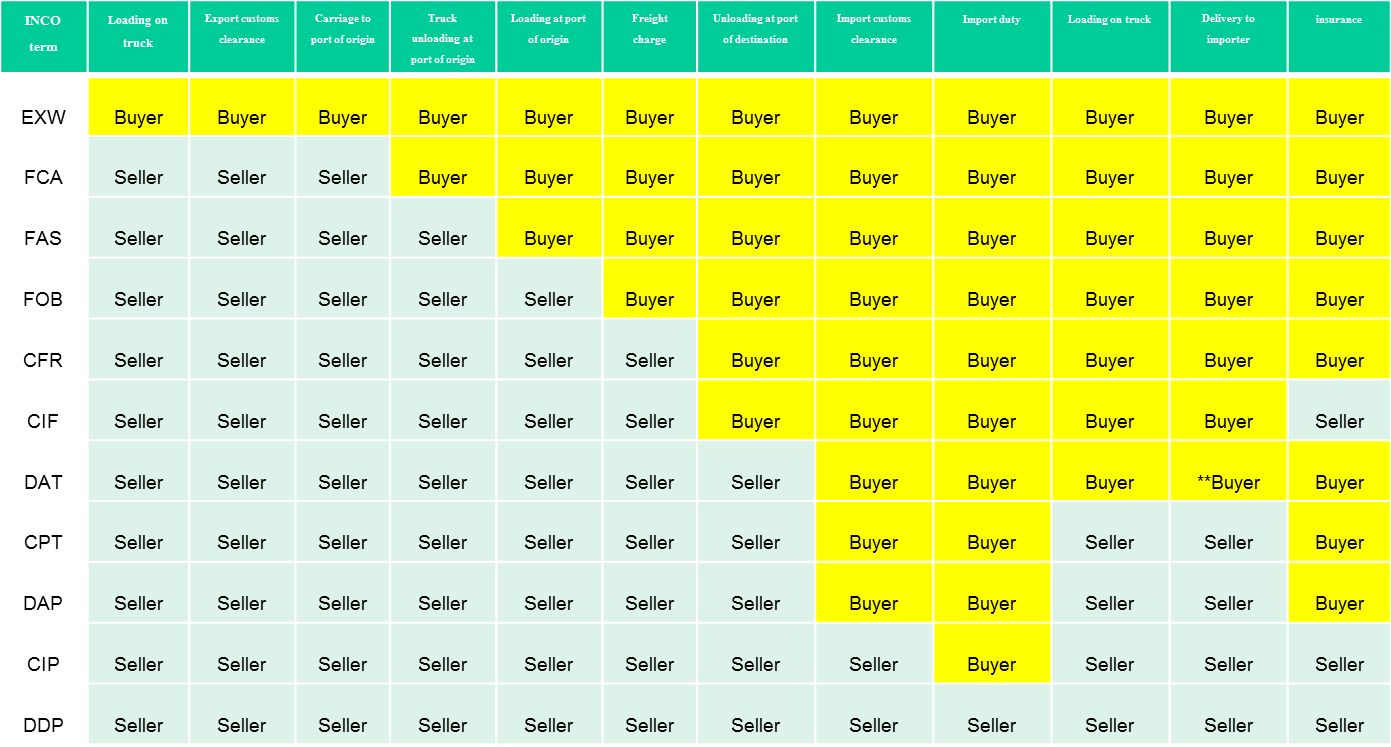 If you are the buyer or importer, you just have to care about expenses and charges in the blocks highlighted in yellow, but if you are the seller or exporter, look for the blocks with light grey highlight.
Tabulation for INCO term 2000 will not be presented here since it had been, anyway, obsolete.  Nevertheless, despite INCO term 2010 had already been replaced by INCO term 2020, but there are still some connection between each other that some contents should have reference from INCO term 2010
In what way of connection, this will be narrated in next part together with presentation of tabulation chart of INCO term 2020 for clearer comparison